With heavy rains and flooding in many areas, Cyclone Sitrang lashed Bangladesh but owing to a raft of initiatives introduced and put in action including prompt warning system, massive evacuation let alone relief distribution helped the people avert the aftermath of the disaster by a large scale. Leading from the front, Honourable Prime Minister (HPM) Sheikh Hasina reportedly monitored round the clock inputs of the gigantic operation. Under her watch, Bangladesh has earned global acclamations for steeping up efforts to bolster the country's disaster preparedness. HPM Sheikh Hasina, who is also the party chief, instructed Awami League leaders and activists to stand by the affected families while copious media reports suggest immediate relief operations helped affected families also.
Disaster-resilient houses of Asrayan project, a prime initiative of HPM Sheikh Hasina for sheltering the poor, have proved their worthiness as these houses provided safe shelter to nearly four lakh people of 19 coastal districts during the devastating cyclone 'Sitrang'. As many as 400000 people living in disaster-resilient houses in the coastal districts did not have to go to the cyclone shelters to escape rage of cyclone 'Sitrang' as they stayed safely in their houses gifted by HPM Sheikh Hasina under Ashrayan project. According to the HPM's Office (PMO), in the last two years, a total of 61,378 landless-homeless families were given disaster-resilient houses in 19 coastal districts.
With an aim to help people avert the looming global headwinds, the government has asked the Trading Corporation of Bangladesh (TCB) to purchase 11 million litres of soybean oil from local sources. The Cabinet Committee on Government Purchase approved the procurement of 16.5 million litres of soybean oil from local private firms and 8,000 tonnes of lentils from an overseas supplier. The state-run entity has been selling essential items including soybean oil to 10 million families every month, a move among a number of initiatives undertaken by HPM Sheikh Hasina under her extensive social safety net coverage.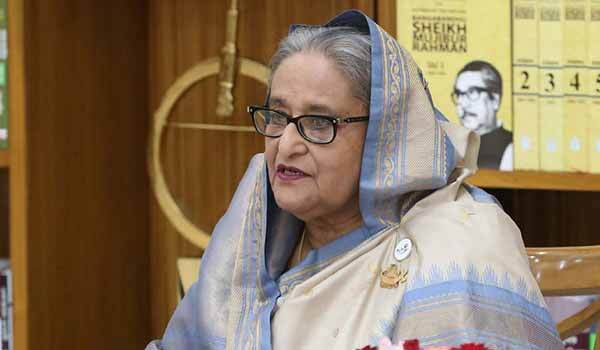 HPM Sheikh Hasina inaugurated several development projects, including capital dredging of a key channel, aimed at creating better facilities at Payra Seaport for its smooth operations. Under the programs, she also launched eight ships and vessels, inaugurated the first terminal, and construction work of a six-lane approach road and a bridge on the river Andhermanik. Through the capital dredging of the seaport's Rabnabad channel, a 75km-long, 100-125meter-wide and 10.5meter-deep channel will be created, according to the project profile. Once operational, a total of 40,000 tons of cargo or 3,000 container-laden ships will be able to dock at the port.
The inflow of remittances into the country stood at around $1.10 billion in the first 20 days of this October. The remittance inflow witnessed a moderate growth and stood at around $6.77 billion in three months and 20 days of the current fiscal year 2022-23, up about 10% comparing to the same period of the previous fiscal. During the same period of the previous fiscal, the figure was $6.14 billion, according to the data available with the Bangladesh Bank. Behind this rise in remittances, the country received $22.07 billion in
remittances
in 2021, which was more than that in any other year in the history of Bangladesh. This rise in inflow stands as a shining testament to the government's raft of initiatives including cash incentives, let alone successful labour diplomacy to open up new destinations.
In an encouraging move to boost up ICT exports, the government aims to create three million job opportunities in the ICT sector, and expand ICT exports to five billion dollars by 2025. Over the space of last ten years, more than two million job opportunities have been created while the country fetched over $1.5 billion in ICT sector's export earnings so far. Digital Bangladesh, a decade old electoral pledge by Awami League led government, has transformed the country's digital landscape with a number of public services going digital, while new ICT centers have been set up, alongside works are going on for ICT parks. All these efforts are devised to attract foreign investment also.
Bilateral trade between Bangladesh and Vietnam hit $739.89 million in FY21 and it can be raised to $2 billion through exchange of business delegation and joint research. The revelation was made at a business networking meeting and B2B match-making between the chamber and a 31-member Vietnamese business delegation held in Dhaka last week. Bilateral ties between Bangladesh and Vietnam growing remarkably fast in the recent decades thanks to the initiatives taken to strengthen economic cooperation between the two. In the first nine months of this year, the both-way trade crossed $1.1 billion and it is growing day by day.